Wear Rings/Thrust Washers
JJISCO offers wear ring and thrust washer components in custom and standard designs to meet your size, shape, and material requirements. Our engineered silicon carbide and ceramic materials will operate at temperatures up to 1900 F in corrosive or abrasive environments.
Backup rings
Shaft rings
Thrust washers
Thrust pads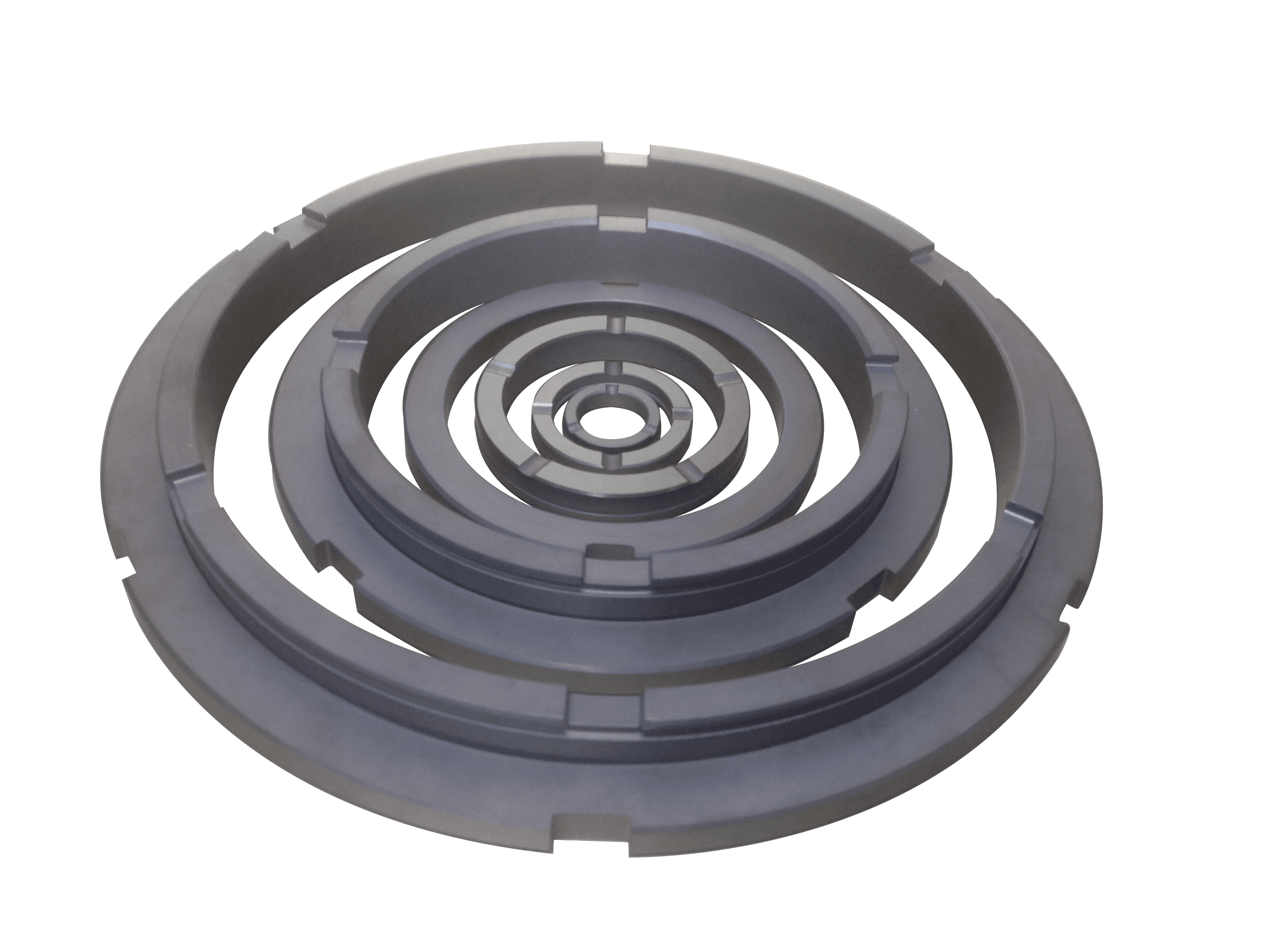 We have demonstrated proven success in a wide variety of applications and pump design types, including:
Centrifugal pumps
Magnetically-driven pumps/Mag drive
Vane pumps
Vertical pumps
Down hole pumps
Valve plates, washers, and seats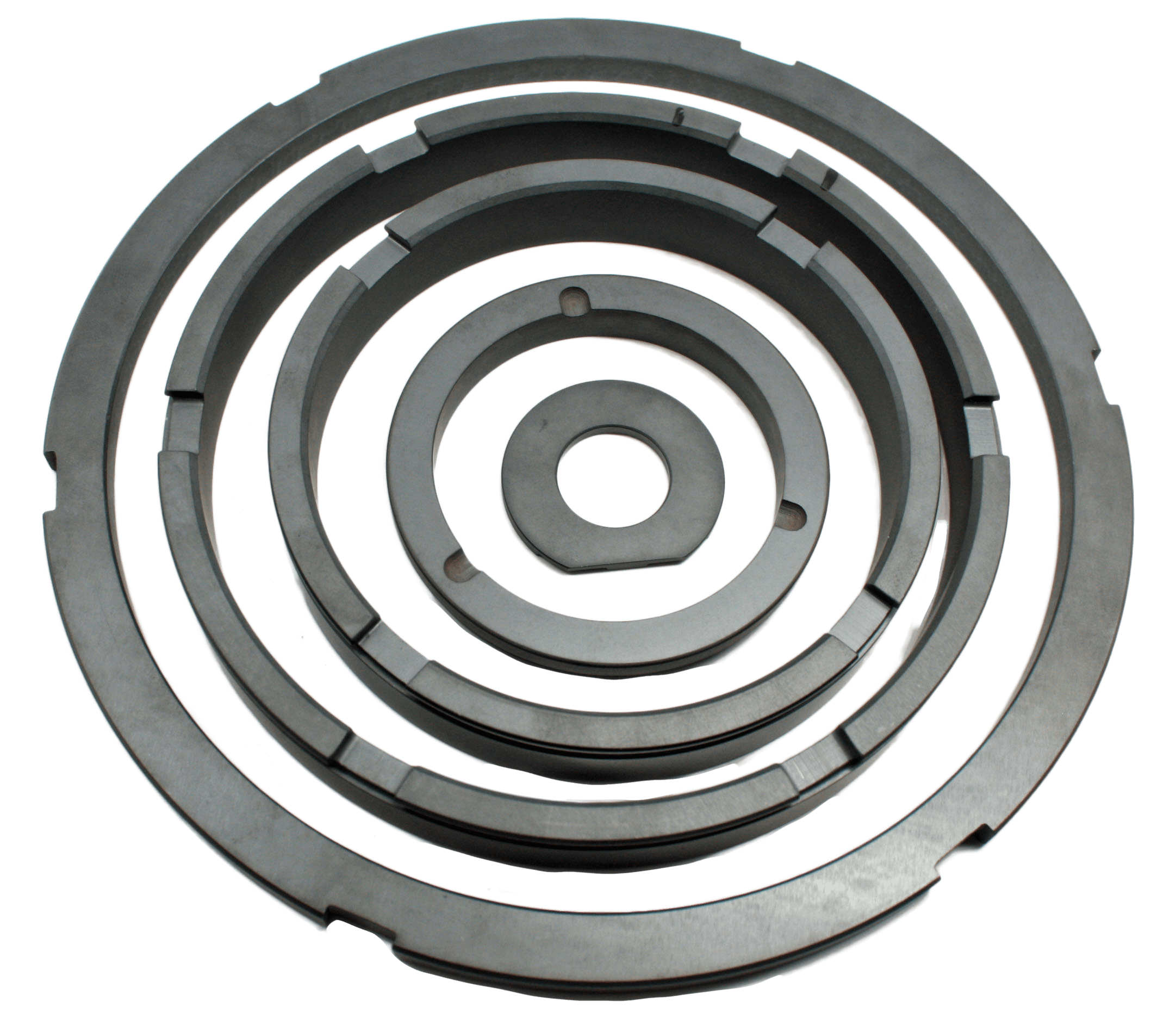 In severe applications, wear can occur due to abrasive media, chemical corrosion, and excessive force, and may ultimately cause a complete failure. JJISCO utilizes extremely hard and wear-resistant materials for radial and thrust loads. Key material characteristics include: superior hardness and high strength, high abrasion and wear resistance, and extreme corrosion resistance.
Based on your requirements, we offer multiple hard material options for the best cost-benefit solution.