JJISCO offers close-tolerance silicon carbide components for use in magnetic drive pump applications. In severe application environments, magnetic drive pump applications can offer see wear occur due to abrasive media, chemical oxidation, and excessive force/temperatures. For high-performance needs, JJISCO MagLAST components often longer life, better wear, and higher chemical compatibility.
We can provide custom designs to meet your specific mag drive component size, shape, and material grade requirements. These components will operate at temperatures up to 1900˚F in corrosive or abrasive environments.
Our mag drive components are available in various grades of silicon carbide and advanced ceramics. We can fine-tune the thermal, biochemical, mechanical, tribological, and electrical property combinations to match your requirements. Our engineers have the technical expertise to interpret your material needs and stay current on any compliance changes or challenges. We will work closely with you to understand and deliver to your specific application, design, and process needs.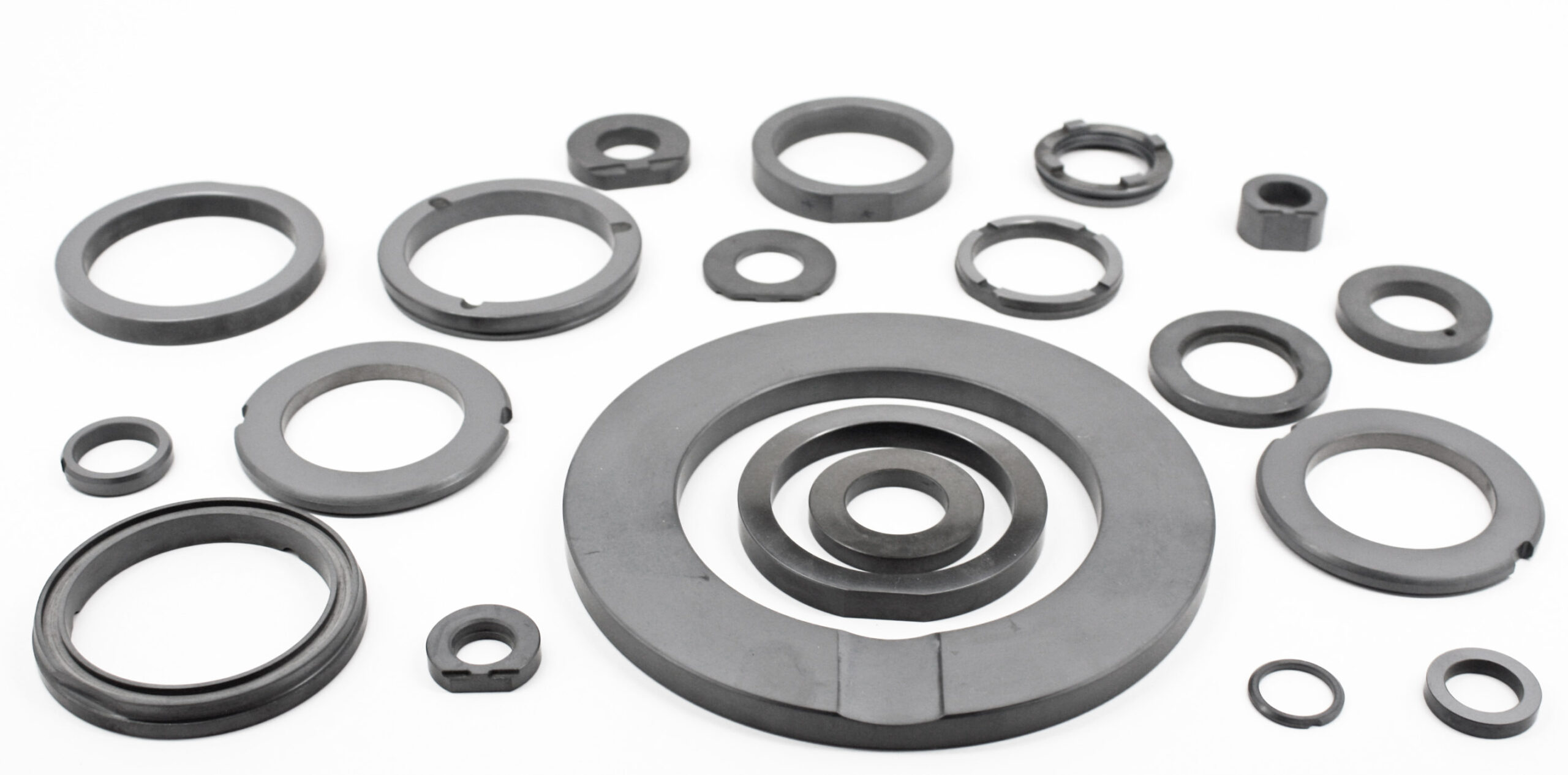 Our mag drive parts have proven successful in a wide variety of applications and pump design types, including:
Bearings with tolerances down to .00005" diameter and concentricity
Bushings with stringent OD and ID tolerances and runout
Bushings with straight or helical lubrication grooves
Thrust faces integrating into the bushing
Thrust rings with flatness capability to 1 lightband (0.00016")
Wear rings and backup rings
Maximum pressure-velocity exceeds 1 million psi ft/min
JJISCO's high strength, corrosion-resistant, and durable close-tolerance components help improve efficiency, functionality, and reduce down time and maintenance costs.