JJISCO offers a wide selection of standard and custom silicon carbide products that provide supreme wear resistance, ultimate corrosion resistance, and great thermal conductivity. We use next-generation processing with state-of-the-art technology and current technique to ensure an optimum final product performance. This is applied in both the material formulation and the finished part processing.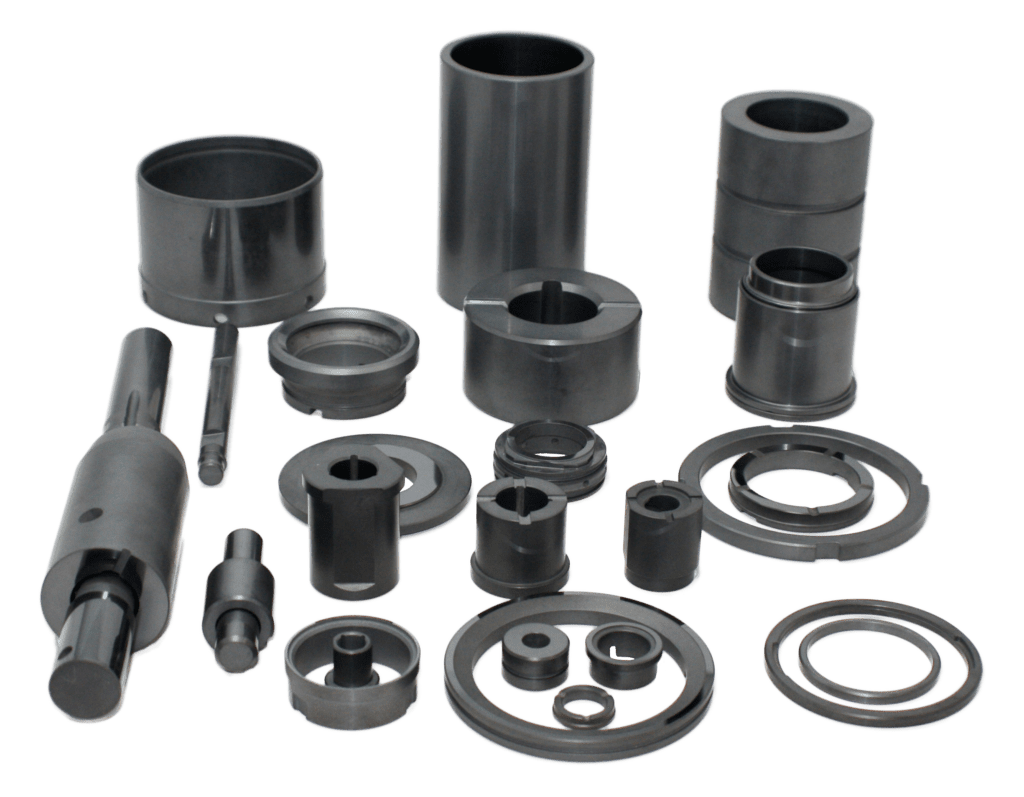 Key advantages of silicon carbide:
1.  Supreme wear resistance
2. Ultimate corrosion resistance
3. Great thermal conductivity
Our Silicon Carbide Family of LASTing Brands includes:
please read our article
Hard Materials:
Which is Right for Me?
Upload a drawing for engineering review or to ask design/material questions
Request a Material Data Sheet
Contact us for more detailed information on your preferred material